Albums available for purchase here. Email Chris via this website Contact Page.
Twisted Roots & Twisted Highways (2018)
Twisted Roots & Twisted Highways is a folk and roots album, that draws on a lifetime of encounters with places, people, traditions, and magic.The songs are mostly originals, and co-writes/recordings created via Soundcloud collaborations ~ with an array of talented songwriters and musicians from around the world.
Original and traditional tracks available on Bandcamp for download: https://chriso1.bandcamp.com/album/twisted-roots-twisted-highways-originals
Contact Chris by email via this website (Contact Page) to buy a hard copy, or buy CDs  through "Trad and Now" at https://tradandnow.com/product/chris-o-peckmans-plateau/   and   https://tradandnow.com/product/chris-o-twisted-roots-twisted-highways/
In the last couple of years, Chris O has become the Australian face of old-timey acoustic blues, ragtime, hokum, Americana and the like. This album is a bit if a change of perspective and for the most part it looks backwards, while at the same time it moves forward. The twisted roots of the title are Chris O's musical roots which range from Scottish, Irish and English folk music, American blues and ragtime, world music and influences drawn from the mists of time. Ian McKenzie, Blues in the South June 2018 (U.K.)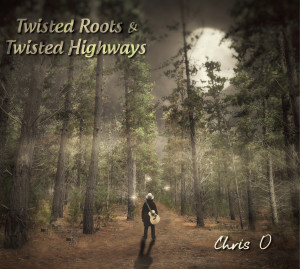 Wailin' & Raggin' the Blues (2016)
Featuring classic acoustic blues songs, as well as some originals and co-writes.
Original tracks available on Bandcamp for download: https://chriso1.bandcamp.com/album/wailin-raggin-the-blues-originals
Wailing' And Raggin' The Blues is worth the effort to acquire if you're a fan of acoustic blues. The covers are all solidly original despite their age and recording history, and Chris O is a songwriter of the first order. A delight from beginning to end. Marty Gunther, Blues Blast Magazine, June 2017 (USA)
With a delivery somewhere between Sister Rosetta Tharpe and Memphis Minnie, Chris's own songs stay firmly within the tradition that has so inspired her, with trains, work gangs, and cotton fields the backdrop to the usual tribulations of life, from hard lovin' to just makin' ends meet workin' for the Man. You can hear the passion, the commitment, and that gives her own songs the necessary authenticity, a true master's apprentice. Michael Smith, Rhythms Magazine, January 2017 (Australia)
Acoustic blues has always had a special spot in my heart and soul. It is the sound of pure music and connection between artist and instrument that first called me to the blues. So thank you to the artists that carry on this tradition. We first met and saw our winner at the International Blues Challenge. Her performance then and her new release this year makes for a bright future for her, and the acoustic branch of the tree that is the Blues. Blues 411 Jimi Award Winner, Best Acoustic Blues Release 2016 (USA)
A great example of Chris's fluidity and exuberance is her take on Bukka White's classic Jitterbug Swing….the whole production has a lo-fi finish that enhances a timeless, archival quality that is common to much of Chris's best work. "SingOut Magazine", USA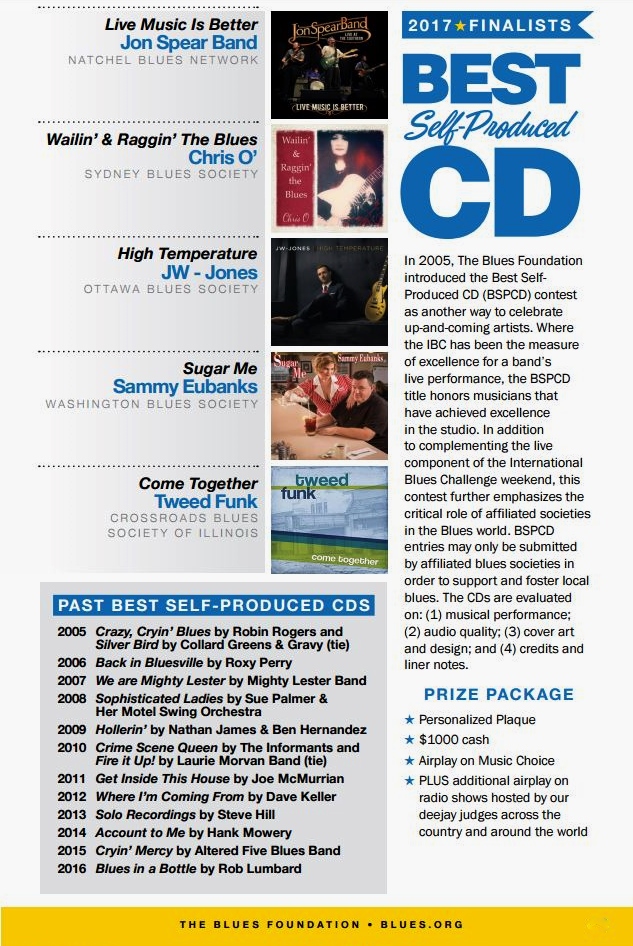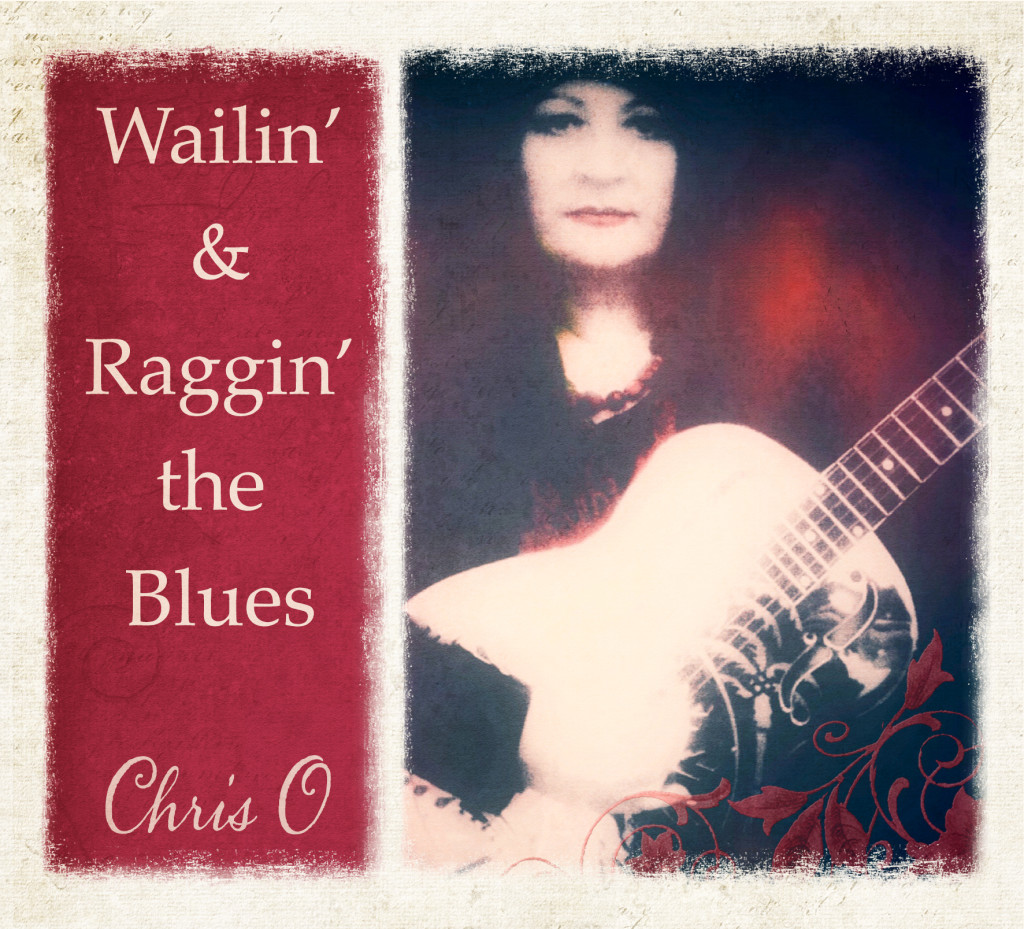 Peckman's Plateau (2014)
Traditional acoustic blues classics and originals.
Contact Chris by email via this website (Contact Page) to buy a hard copy.
She is no mere copyist but adds to the original material. Her original compositions while based on the classic country blues move over into the wider based roots genre. Her writing is strong, original and extends her repertoire effectively. Her guitar playing is strong and underlines her approach to historically based contemporary interpretations of the classic blues, taking her beyond being an artist who can only copy the original artists. David Milne, Radio Presenter HuonFM, (Tasmania)
In the deluge of new music releases that appear in my mailbox, I was instantly impressed by Chris O's "Peckman's Plateau" when I first received it a couple of years ago. Her covers of a variety of traditional blues songs demonstrate a wonderful and sympathetic connection to the early blues era. Her respect for this music and its originators is obvious to anyone who has listened to them. Chris has an evocative and honest vocal style that rejects the over-production of much of today's music. So too, her instrumental abilities. Lazy Lester Dunstan, JuzBlooz 3WayFM, Warrnambool (Australia)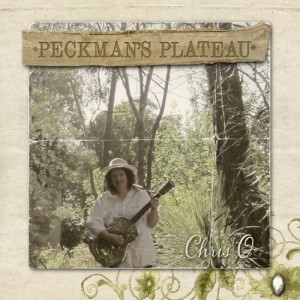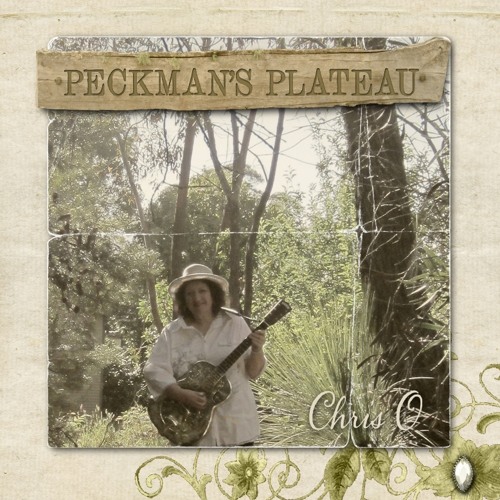 Babble-on Tunes (1995)
A world music TV series for children – SBS TV, Australia.
Chris O ~ Director, Music Arranger, Co-producer, Series Consultant.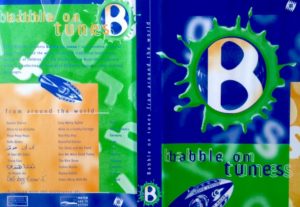 Songs & Chants (1989)
World music for kids ~ a CD and book of games.
Contact Chris by email via this website (Contact Page) to buy a hard copy.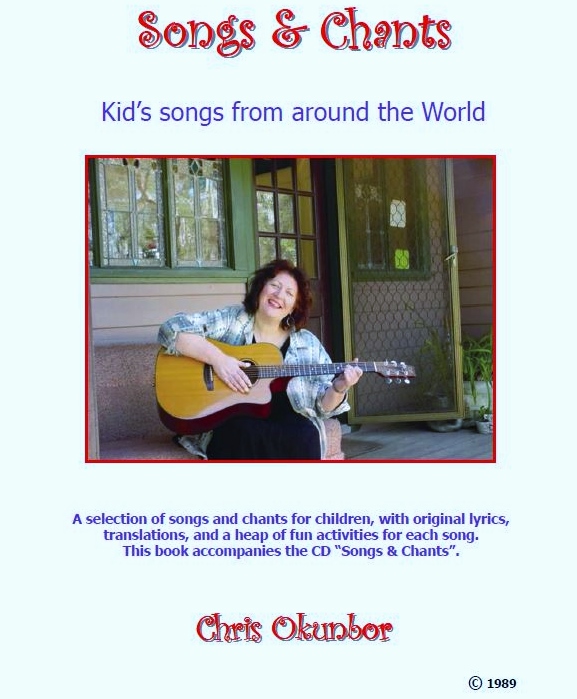 Visit Chris' SoundCloud page to hear many more of her recordings.